Namaste / Welcome
               Term 4 commences Monday 9 October – Saturday 23 December (11 week term)
              "Flex your body, relax your mind….take some time for you!"                                   
           Try a class anytime during the term, your first class is half price !  
You don't need to be flexible or fit or have had any previous yoga or meditation experience. The movements and postures are given in stages and you are encouraged to move mindfully, connect to your breath, listen to your body, calm your mind, relax and enjoy!  
Yoga2Fitness "flex, tone and relax" classes are a mindful movement practice of classic hatha yoga, combined with some pilates style movements, Qi Gong/Tai Chi warm ups, Feldenkrais releases, pranayama (breathing techniques) and finish with a relaxing guided meditation. 
Beginners are welcome to join a class anytime during the term.
The practice of Yoga helps to improve balance, posture, co-ordination, concentration, flexibility, strength, left-right brain development, circulation, respiration and digestion.  The nature of Yoga is non competitive making this a very accessible type of exercise for all fitness levels and often a welcome option or support to competitive sports and weight loss programs. Or maybe you are stressed and overworked, or recovering from an injury or illness, or have a stiff back and are looking for improved flexibility.  The movements are given in stages, with plenty of options  for all levels and encouragement to listen to your body, move slowly with awareness, modify if applicable, relax and enjoy. 
You will leave feeling calm, rejuvenated and ready to face the world again.
Classes are held in comfortable, welcoming church halls in Heathridge and Beldon and the upstairs meeting room at Joondalup library and the Currambine Community Centre.
Facilitated by Bettina Gould, Yoga Instructor (Level 2 Member Yoga Australia), Meditation Facilitator (Meditation Australia), Cert III/IV Fitness, ChiBall™ Instructor,  Children & Teens Yoga & Fitness Instructor.  (Member of Fitness Australia)
Generally, it is recognised as an ancient system of philosophies, principles and practices derived from the Vedic tradition of India and the Himalayas, more than 2500 years ago. It is a system that recognises the multi-dimensional nature of the human person, and primarily relates to the nature and workings of the mind, based on experiential practice and self-enquiry.
In Yoga, the body, breath and mind are seen as a union of these multi-dimensional aspects of each and every human being. The system and various techniques of Yoga cultivate the experience of that union, leading to greater integration of being, internal peacefulness, and clarity of the mind. It is a system that is designed to cultivate health and happiness, and a greater sense of self-awareness and higher consciousness.
Yoga cultivates health and wellbeing (physical, emotional, mental and social) through the regular practice of a range of many different techniques, including postures and movement, breath awareness and breathing exercises, relaxation and concentration, self-inquiry and meditation.
Yoga is an approach to life that values appropriate effort, based on balance and harmony, within each person and with each other.
Research into the benefits of yoga (from Yoga Australia)
Quality research is important for any field of well-being, health-care and personal development. It could be argued that the practice of yoga has undergone hundreds of years of research through the trialling of the ancient practitioners, who in turn observed the effects upon their students.
However in our contemporary context, we expect that protocols, interventions and other activities that form part of our well-being or health-care plan can 'stand the test' of our contemporary research methods.
In recent years there have been a growing number of well designed studies into the health benefits of yoga. These show that the practice of yoga is safe, useful and very cost effective for a wide range of conditions and life-stages
Yoga Australia continues to keep informed of the latest research and has compiled a representative list of some of the areas of research undertaken in the past few years.
TESTIMONIALS
I've recently just discovered  Yoga2fitness and I'm a lovin it! Bettina you are a great teacher and your verbal instructions are fantastic. Always lovely and clear. Plus I love your meditation  voice. So calming. I just cant wait to get to the next class!!!!  Dominique
Just wanted to say thank you for all the work you put into your Yoga classes. They just get better and better all the time.  As I approach my 68th birthday I know my skin etc looks my age but I am so much fitter and more flexible than most of my friends and I owe that to yoga and your classes.  So just a pat on the back to you and a big thank you.  Namaste  Jannette
I love my 3 weekly sessions, this is so much nicer than a gym. Bettina's instructions are so easy to follow and I feel great afterward. Thoroughly recommend for beginners to advanced.  Deb
I was just thinking of you and thinking about how much I get from your classes. So I thought….I need to tell you.  I love going to your classes, you are an amazing yoga teacher and I really cannot wait to go to your classes. You get me through my busy week and calm my over processing mind. Thank you Bettina. Not just me but so many. Nearly 40 people last Wednesday night!    Tania
Just wanted to send a message to say I love your classes! You are always so warm and welcoming and I look forward to your classes each week. I always leave each class in a star of peace, feeling it  has given me just what I've needed! Whether it be a good nights sleep, a self-hug at a time i needed it or pushing myself to improve my flexibility and strength and muscular balance.  Your classes have been awesome also in informing my own soft tissue therapy clinic in terms of linking the anatomy and physiology to specific stretches and strengthening positions. I love your classes and recommend them to my clients and everyone I come across in need! Many thanks and Namaste Jo
Thank you so much for today Bettina. It was a wonderful class. I love the way you are very descriptive so I didn't need to twist my neck to watch every time we moved through a new sequence. Thank you
ChiBall
ChiBall™ classes are an hour's movement to music that uniquely blends colour, aromatherapy, Traditional Chinese Medicine with a synergy of ancient and modern movement disciplines, Tai Chi, Qi-Gong, Dance, Yoga, Pilates, releases, Relaxation and Meditation.
ChiBalls™ are included, just bring a yoga mat and a sense of fun.
* There are no ChiBall classes at the moment, please register your interest for a class
Enquiries welcome info@yoga2fitness.com.au
More info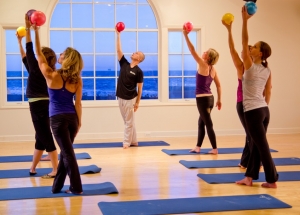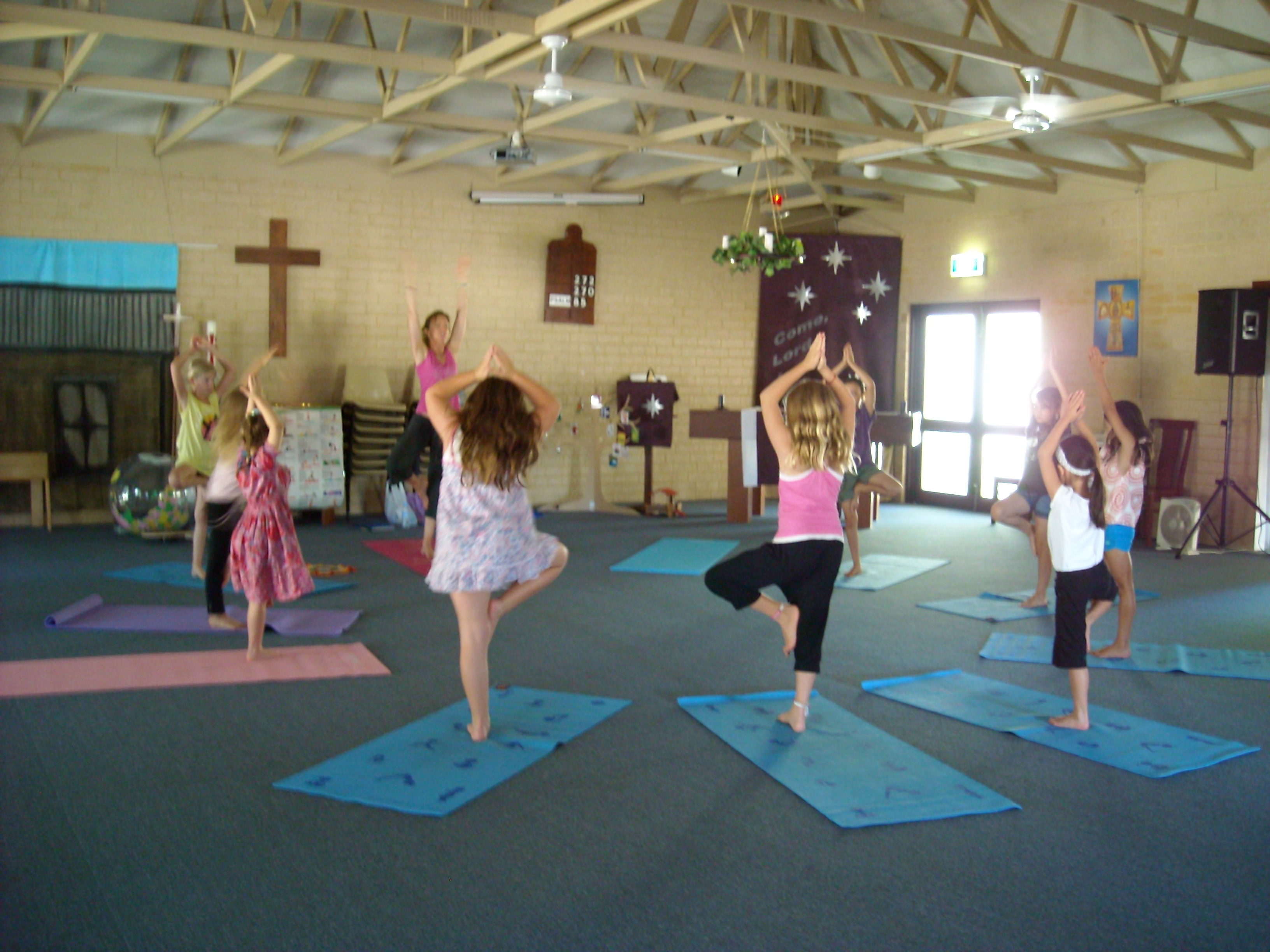 Kids and Teens
Yoga & Meditation classes at schools
Please email your interest for a school incursion 
Email: yoga2fitness@bigpond.com
Yoga2Fitness facilitates yoga and meditation classes for children and teens at primary schools, high schools, school holidays programs and day care centres.
Bettina is a children & teens Yoga Instructor, Fitness instructor, Meditation Facilitator, and holds a current First Aid certificate, Working With Children card and is available to visit your school for an incursion of classes or an after school activity.
Incursion classes have been held at:
St Stephens High School, Carramar
Hillarys Primary School
Lake Joondalup Baptist College
St Marys, Karrinyup
Aranmore College
Hillary's Community Kindy
Merriwa Primary School
Connolly Primary School
Alta 1 – Joondalup
Woodvale Secondary College
Corporate Yoga and Meditation classes
Yoga and Meditation in the workplace can reduce stress levels, improve productivity, refresh and refocus staff and all you need is a vacant meeting room, staff room or conference room. Offer your staff some "time out" to re-balance, renew and refresh.  Mats can be provided or chairs can be used for a seated practice.  Contact Bettina for a quote.
* teachers PD days   * team building events    * RU OK days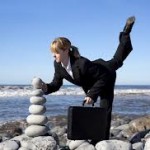 More info
Timetable
No bookings necessary, just turn up to a class that suits you!
MONDAY
9.30am -10.30am  YOGA and meditation (1 hour) in CURRAMBINE
7.00pm – 8.15pm  YOGA and meditation (75min)  in BELDON
TUESDAY
9.30am-10.45am YOGA and meditation (75 min) in HEATHRIDGE
7.00pm – 8.00pm MONTHLY MEDITATION – 10 October, 31 October, 5 December
WEDNESDAY
12.00pm-1.00pm  YOGA and meditation (1 hour) at JOONDALUP LIBRARY
7.00pm-8.15pm YOGA and meditation (75 min) in HEATHRIDGE
THURSDAY
9.30am-10.45am YOGA and meditation (75 min) in HEATHRIDGE
FRIDAY
9.30am-1030am YOGA and meditation (1 hour) in HEATHRIDGE
11.00am – 12.oopm MONTHLY MEDITATION – 13 October, 3 November, 8 December
SATURDAY
9.00am-10.00am YOGA and meditation (1 hour) in HEATHRIDGE
In the rare event of a timetable change or cancellation, every attempt will be made to let you know in advance.
TERM DATES
Term 1 – 2017
Monday 30 January 2017 –  Saturday 8 April 2017
Public holiday Monday 6 March – NO CLASSES
Easter holiday break Sunday 9 April – Sunday 23 April – NO CLASSES 
Term 2 – 2017
Monday 24 April – Saturday 1 July
Public holiday Tuesday 25 April Anzac Day – NO CLASSES
Public holiday Monday 5 June – NO CLASSES
Winter holiday break
NO CLASSES BETWEEN SUNDAY 2 JULY – SUNDAY 16 JULY
Term 3 – 2017
Monday 17 July – Saturday 23 September (10 week term)
Spring holiday break
NO CLASSES BETWEEN SUNDAY 24 SEPTEMBER – SUNDAY 8 OCTOBER
Term 4 – 2017
Monday 9 October – Saturday 23 December   (11 week term)
2018 holiday classes will run in January, dates to be advised….
Term 1 – 2018
Monday 29 January – Saturday 14 April